Deck Stains
Deck stains come in all colors and opacities - so its important to know which deck stains you need for your next deck staining project. Browse all of our deck stains color families below to find the wood stain you want to help make your deck look gorgeous this summer.
Deck Stains
Deck Stains Of Any Color For Your Project
Whether you are restaining an old deck or looking for deck stains for a new structure, we have the right deck stains for any project.
How Much Deck Stain Do I Need?
Deck Stains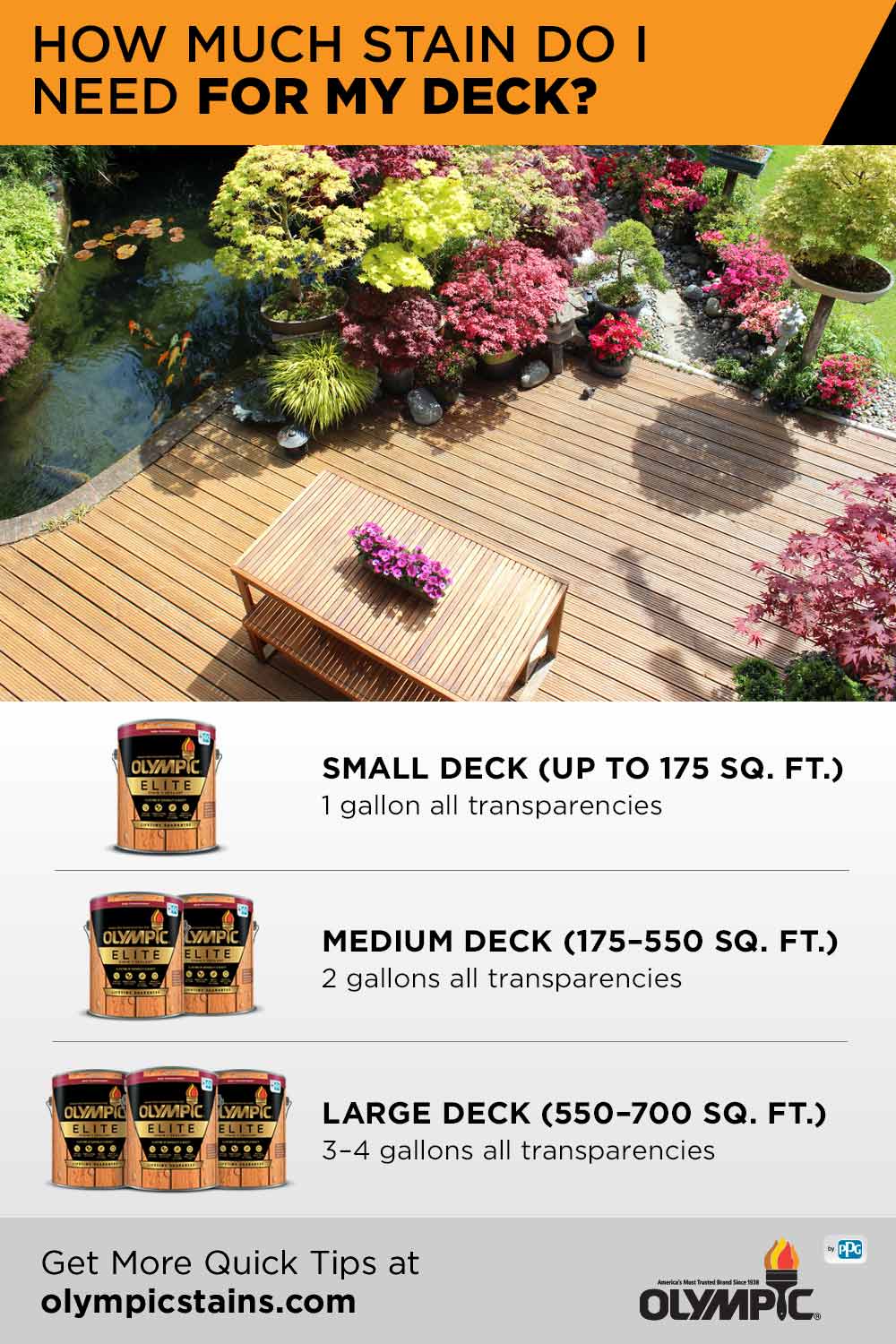 For decks and patios that measure up to 175 square feet, you will only need one gallon of stain, in any transparency. If your deck or patio measures up to 550 square feet, you will need to buy 2 gallons of stain. For very large decks and patios, up to 700 square feet, you will need 3 to 4 gallons of stain to complete the project.

Find the Right Wood Stain for Your Deck View All Exterior Stain Colors